Treat your skin well with a great massage! Did you know your skin is the largest organ in your body? Just like your lungs are constantly taking in all they're exposed to from the surrounding environment, your skin absorbs all that you apply to it before your body metabolizes it! Pretty sobering to think about, right?
This is why it's so important to read labels for any products you intend to put in or on your body. And massage is definitely no exception – especially considering it involves rubbing a substance into the skin repeatedly and consistently.
Is there anyone out there who doesn't love an amazing massage?  I think not!!  🙂
And by amazing, I really do mean ANY massage – you don't have to be an expert to help someone feel better through the therapeutic power of touch!
A massage leaves you feeling relaxed & refreshed and soothes and warms tired & stressed bodies, (and aren't we all there many days)?  The best news is you don't have to pay a premium price to experience the many benefits of massage – you can massage your kids, your Mom, your friends, and especially your honey right at home!
If you're looking for a fantastic way to enjoy Valentines Day at home, on the cheap – I've got you covered.  These are my personal favorite ways to give or receive a healthy massage with pure, therapeutic grade, 100% plant based ingredients!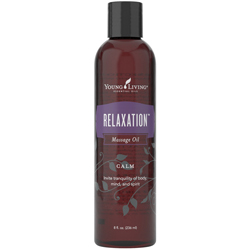 Relaxation Massage Oil can help create a state of relaxation and restore vitality to body, mind, and spirit.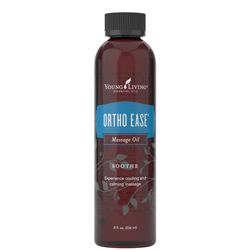 Ortho Ease Massage Oil soothes and warms tired and stressed bodies, helping to combat the damaging effects of everyday activities. With a calming blend of YLTG essential oils, Ortho Ease will leave you feeling relaxed and refreshed.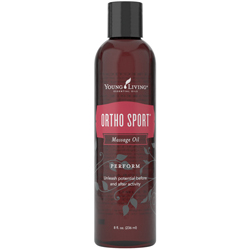 A stronger version of Ortho Ease, Ortho Sport Massage Oil is designed for both professional and amateur athletes, as well as anyone who works or plays hard. Ortho Sport Massage Oil has a higher phenol content, which has been used traditionally to produce a warming sensation and provide relief to tired muscles.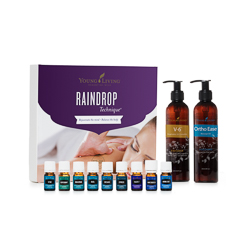 Raindrop Technique® essential oil collection combines the art of aromatherapy with the techniques of Vita Flex and massage in the application of essential oils to various areas of the body. This collection provides a revolutionary means of bringing balance and harmony to the body – physically, mentally, and emotionally.
And that's not all!  Young Living has many more awesome options to help you give an awesome massage to anyone in need – whether your achy mom, hardworking hubby, or child wracked with growing pains.
If you are ready to leverage the amazing power of plants to take control of your health, this is your opportunity!  If you pair this amazing deal with the below freebies already being offered with the purchase of a premium starter kit, you truly get the deal of a lifetime! In addition to free shipping, you would also receive:
– 11 bottles of Young Living's most popular essential oils
– Your choice of diffuser so that you can make your home smell amazing without any toxic chemicals
– Product samples to share with friends & family
– Free e-course & groups for support and education to learn about your new oils on your own time, at your own pace!
– Access to our rewards program to earn points towards free products, discounted shipping, and more!
– A reference guide to aid you in learning how to use your oils for every situation!
– A wholesale membership to continue getting a 24% discount on all future purchases for life!
Did you know Young Living's wholesale membership program works almost exactly like a Costco or Sam's Club membership? The only difference is you get a lot of extra wholesale membership benefits *without* paying a membership fee, like you do at other wholesale clubs. In fact all you do is SAVE. You save 24% on all purchases with your wholesale membership, AND you save on shipping with our rewards program – in addition to accumulating points good towards free products through the Young Living rewards program. Please feel free to PM me or email me with questions any time at sybil@shelivesfree.com! We can chat back & forth or I can send you my number and we can hop on the phone – whatever works for you 🙂
Just click here to see more and bring the benefits of essential oils into your own home!