Celebrate the true meaning of Easter with these Resurrection Sunday crafts, activities, and recipes for all ages!
DIY Resurrection Eggs – Frugal Fun 4 Boys
Use traditional Easter eggs to visually teach the Resurrection story. There are 12 eggs representing different stages of the last hours of Jesus' life.
Easter Tomb/Resurrection Cookies – Cheerios and Lattes
Great for a Sunday school or preschool class, these cookies symbolize Jesus' resurrection.
Sand Art Glass Cross Craft – True Aim Education
Create a sand-art cross for this colorful reminder of Jesus' sacrifice.
He Is Risen Hand-Lettered Art Print – Eye Candy Creative Studio
Remember He is Risen with this gorgeous hand-lettered art print! (Image: Eye Candy Creative Studio)
10 Adorable Easter Egg Ideas – At Home In Love
Decorate Easter eggs with sharpies and egg dyes. Add calligraphy, brightly colored washi tape, or tell the Resurrection story!
Pop-Up Easter Scenes – Amy's Free Ideas
Recreate the Easter story with these visual pop-up scenes!
The Empty Tomb – Creative Kids Snacks
Remember the Resurrection with this healthy snack filled with pretzels, apples, and celery.
Empty Tomb Rolls – Lovely Little Kitchen
Retell the story of the empty tomb and Jesus' rise with these kid-friendly Easter rolls. (Image: Lovely Little Kitchen)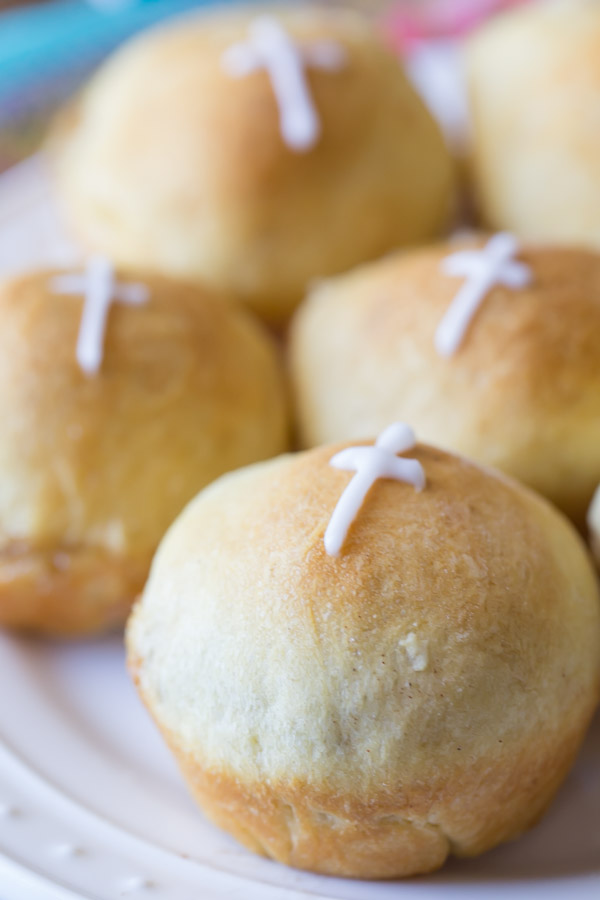 Stained Glass Easter Sunday Suncatchers – MPM Ideas
For a bright window craft, create this brightly colored suncatcher. With three black crosses in the middle, this craft is a reminder of the sacrifices Jesus made for us.
Easter Coloring Pages – Mama's Learning Corner
In this 16 page mini-book, you'll find coloring pages inspiring from everything from Jesus' betrayal with the silver, to Jesus rising from the tomb. It also includes some vocabulary words, so you can practice handwriting and letter skills.
Free Easter Art Print – Eye Candy Creative Studio
Get Easter inspired with this free art printable! (Image: Eye Candy Creative Studio)
Resurrection Garden Sensory Play – Schooling a Monkey
Reenact the Resurrection with this garden sensory play. This is a great visual for young learners!